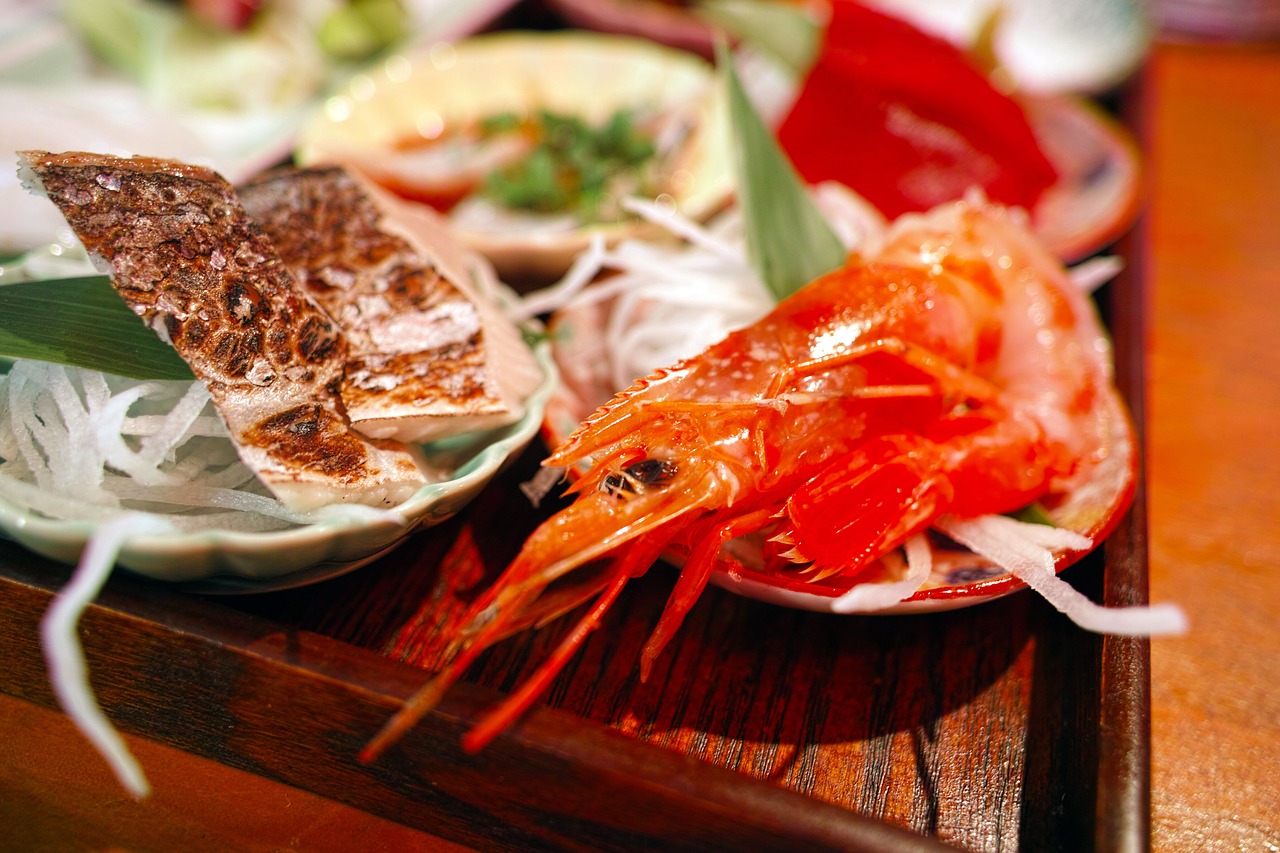 Have you ever dine at a Japanese restaurant? Are you a huge fan of Japanese food – Yakisoba, Teriyaki Chicken, or Gyoza dumplings? Well, who doesn't love Japanese food? Among Japanese-styled dishes, sushi tops the charts of popularity for its blended combination of flavors and enriched tastes that won the hearts of people all over the world. Sushi has then become a strong rival to the remaining cultured dishes and even Western cuisine.
"Oishi desu!" means 'very delicious' in Japanese.
And when it comes to the Japanese dining culture, you can't overlook these little details – all the mannerism that involves such greetings like "Itadakimasu' and 'Gochisosama' done before and after having a good meal. If you're a huge fan of Japanese cuisine, that your heart beats extremely fast just by hearing the word 'sushi', then you should be accustomed to many of the Japanese dining culture. As long as your heart yearns to explore the rich, yet delicate tastes of Japanese dishes, you can stay right where you are without having to move an inch further away from home.
In San Francisco, a populous state with over 3 million residents, you can find countless numbers of Japanese restaurants that will blow your mind away.
Japanese restaurants in San Francisco are no joke, they're the real deal here in the United States – featuring a variety of traditional, Japanese-styled sushi bars, authentic elite Omakase restaurants, and even sushi counters for lunch. If you're a resident here in San Francisco or is around just for a vacation or a business trip, Japanese food offered here is divine. Working with the best ingredients they could find, crafting sashimi dishes, seasonal ingredients based Nigiri, and savory flavored Maki sushi is common around here. Most Japanese restaurants in San Francisco are pinned together in the Bay area, while others spread around throughout the entire state. Kaiseki and Yakitori restaurants can be found scattered throughout the state, where professionals and chefs would offer full-course meals in Kaiseki restaurants, while chefs at Yakitori restaurants showcase their mastery of grilling marinated meats of all kinds, triggering our taste buds. Master chefs and specialty professionals craft the best of sashimi, Nigiri pieces and even grasp the best Japanese vinegar-mixed dampened rice. Legendary sushi stalls, counter bars, and Omakase restaurants have planted their roots down on the lands of San Francisco, a highly populated state with enriched culture of diversity, where a never-ending story of enhanced cultures continue to live on.
Although there are a plenty of authentic, traditional Japanese restaurants that would make you cry the tears of disbelief at the long lines and busy reservation schedules, one that comes right in mind is Kusakabe – another Omakase restaurant that only tailors to the diners and their preferences. And of course, chefs at Kusakabe would only serve what's fresh during that season, along with the dishes they craft entirely with the love and passion for Japanese cuisine. Chef's choice tasting menu is now a popular dining culture that grows gradually into a global phenomenon, and Kusakabe is among those restaurants that holds tradition dear to heart.
Kusakabe keeps the old, traditional ways of the Kyoto Kaiseki dining culture and continues to implement the enriched cultures into every special dish, every single Nigiri piece.
Challenging the traditional ways of crafting authentic dishes, Kusakabe is the only Japanese Omakase restaurant with professionals and chefs who are determined to offer the best services for wonderful dining experiences. Their concept is to allow diners to enjoy 'Sushi in Kaiseki Style', which is what makes Kusakabe different. Offering diners with a fine selection of quality ingredients to craft delicate sashimi pieces and Nigiri, Kusakabe will not disappoint your visit. Open on Wednesdays thru Sunday with the earliest seating of 5 pm and the second seating of 8 pm, it is a must to make a reservation in advance to ensure your place at Kusakabe. Always full, you'll have to play a little game of luck and chance to dine here at Kusakabe.