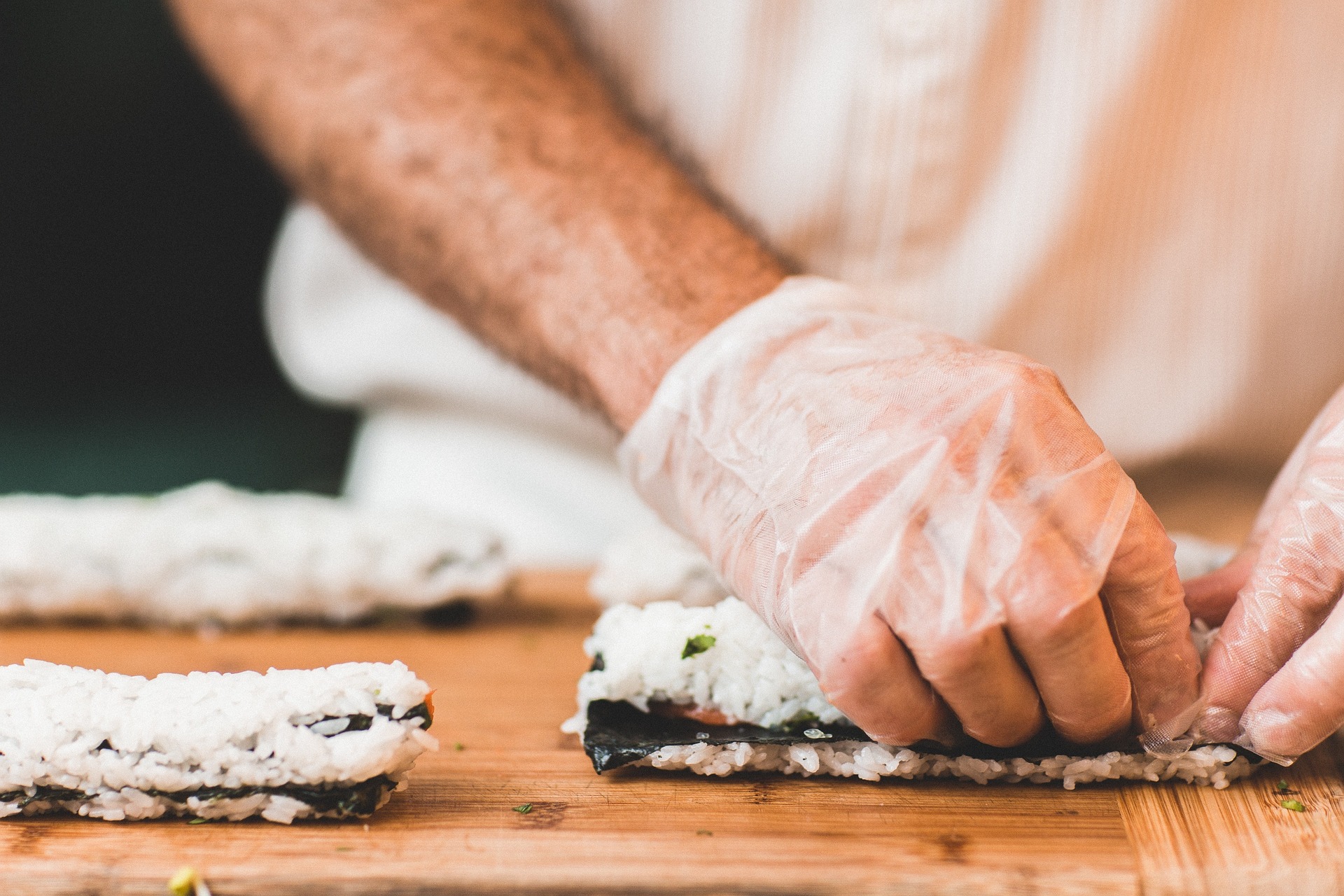 Japanese sushi
Types of Japanese Sushi 【Chirashizushi / Inarizushi / Modern narezushi / Oshizushi】
The common ingredient in all types of sushi is vinegared sushi rice. Fillings, toppings, condiments, and preparation vary widely.
However, what diners get from sushi and sashimi dishes are ingredient freshness, divine-tasting sensation, and overwhelming bliss and joy. Before we get too deep into the ecstasy of Japanese food dining, let us go through some of the most popular sushi dishes and explore what they are made up of.
Chirashizushi
Chirashizushi serves the rice in a bowl and tops it with a variety of raw fish and vegetable garnishes. It is commonly eaten because it is filling, fast and easy to make.It is eaten annually on Hinamatsuri in March and Kodomonohi in May.
Edomae chirashizushi (Edo-style scattered sushi) is served with uncooked ingredients in an artful arrangement.
Gomokuzushi (Kansai-style sushi) consists of cooked or uncooked ingredients mixed in the body of rice.
Sake-zushi (Kyushu-style sushi) uses rice wine over vinegar in preparing the rice, and is topped with shrimp, sea bream, octopus, shiitake mushrooms, bamboo shoots and shredded omelette.
Inarizushi
Inarizushi
Inarizushi is a pouch of fried tofu typically filled with sushi rice alone. Tales tell that inarizushi is named after the Shinto god Inari. Foxes, messengers of Inari, are believed to have a fondness for fried tofu, and an Inari-zushi roll has pointed corners that resemble fox ears.
Regional variations include pouches made of a thin omelette instead of tofu. It should not be confused with inari maki, which is a roll filled with flavored fried tofu.
Cone sushi is a variant of inarizushi originating in Hawaii that may include green beans, carrots, or gobo along with rice, wrapped in a triangular abura-age piece. It is often sold in okazu-ya (Japanese delis) and as a component of bento boxes.
Modern narezushi
Narezushi is a traditional form of fermented sushi. Skinned and gutted fish are stuffed with salt, placed in a wooden barrel, doused with salt again, then weighed down with a heavy tsukemonoishi. As days pass, water seeps out and is removed. After six months, this sushi can be eaten, remaining edible for another six months or more.
The most famous variety of narezushi are the ones offered as a specialty dish of Shiga Prefecture,particularly the funa-zushi made from fish of the crucian carp genus, the authentic version of which calls for the use of nigorobuna, a particular locally differentiated variety of wild goldfish endemic to Lake Biwa.
Oshizushi
Oshizushi, also known as hako-zushi, is a pressed sushi from the Kansai region, a favorite and specialty of Osaka. A block-shaped piece is formed using a wooden mold, called an oshibako. The chef lines the bottom of the oshibako with the toppings, covers them with sushi rice, and then presses the lid of the mold down to create a compact, rectilinear block.
The block is removed from the mold and then cut into bite-sized pieces. Particularly famous is Battera, pressed mackerel sushi or Saba zushi.
In oshizushi, all the ingredients are either cooked or cured and raw fish is never used.