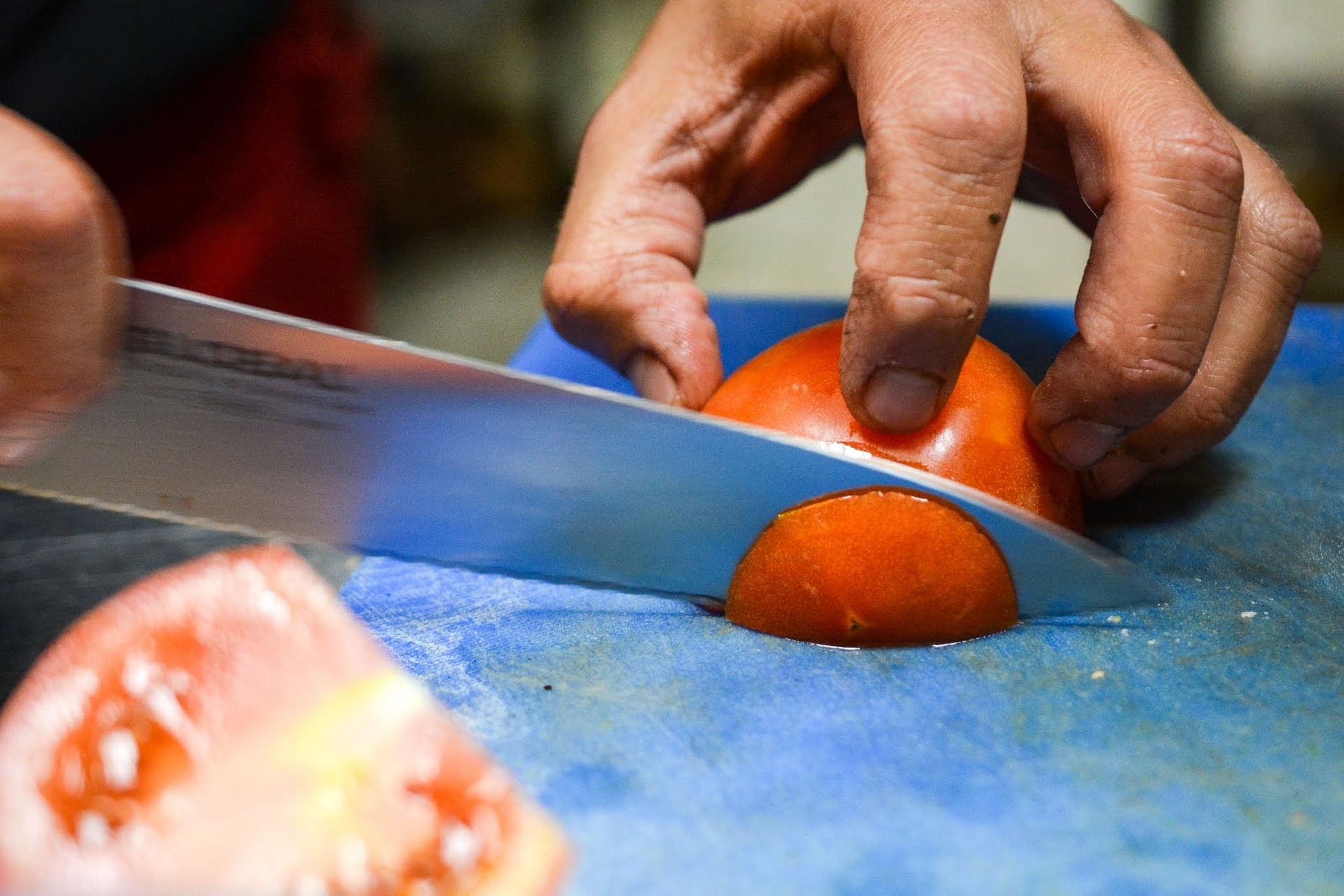 Wusthof classic chef knifes chef's knife is an indispensable tool in any chef's kitchen and needs to carry out a variety of food preparation tasks such as dicing and slicing, fine chopping, mincing, etc. A good chef's knife ensures that the chef can perform these tasks effectively and speedily and that is why professional chefs place so much value on a good knife. However, for many chefs, it can be a hard task to locate the best chef knife available out there, as there are a number of these knives competing for the crown, but it takes some time to evaluate them to get to the pick of the crop.
The Wusthof Classic 10-Inch Cook's Knife seems to be a popular chef's knife when looking at all the positive user reviews and ratings on the Internet, but could it be the ideal knife for you? Continue the journey with us as we review this knife to see what makes it special and how it might be able to benefit you.
Wusthof Classic 10-Inch Cook's Knife Features and Specifications
It measures approximately 16″ x 3″ x 1″
It weighs approximately 11.2 ounces
It is made in Germany
It is suitable for fine chopping, slicing and dicing
It is forged from a single piece of high-carbon stainless steel
It has full-tang and triple-riveted synthetic handle
It is recommended to wash by hand
It comes with a limited lifetime warranty
What Makes the Wusthof Classic 10-Inch Cook's Knife Special?
Wusthof has been in the knife-manufacturing industry since 1814 and from that time they've set the norm for designing as well as manufacturing precision-forged knives. This family-owned business is now already run and owned by the 7th generation of the same family. Continuing to keep the fine heritage and tradition of superb knife-making craftsmanship going strong, Wusthof knives today are built by an experienced and skilled workforce of 300 employees in two advanced manufacturing facilities in Solingen, Germany.
The Wusthof Classic 10-Inch Cook's Knife forms part of Wusthof's Classic knife series, and similar to the other knives within the series, this chef's knife is hand-forged from a solitary piece of stainless steel for optimum toughness. In actual fact, each one of these chef's knives are hot-drop forged from only one blank of the high-carbon form of stainless steel, which is a uniquely alloyed surgical steel, comprising precise amounts of vanadium, carbon, molybdenum and chromium.
Wusthof also makes use of the latest technology in their manufacturing process and includes the following techniques to finish off the knife blades: a laser beam is used to measure the knife blades before they get sharpened; after that, the exact sharpening angle for each knife blade is calculated by computer software; precision robots are then utilized to sharpen the knife blades on a whetstone, and lastly a specialized disc is used to give the knife blades a final polish. This helps to ensure that the following benefits are provided to the user: an initial cutting ability which is particularly superior; a knife blade with a very long usable service life and remarkable lengthy edge retention; the best possible cutting edge across the knife blade's whole length; quality of craftsmanship that is one-of-a-kind, consistently high as well as something which can be reproduced in the same way, time and again.
The hand-polished blade of this chef's knife is exactingly calibrated to become tough enough to withstand dulling, but nevertheless also soft enough to take a keen edge whenever it might be honed or perhaps sharpened. Wusthof utilizes its Precision Edge Technology, or PEtec as they refer to it, to produce a chef's knife with a really sharp blade which will retain its edge for approximately 30 percent longer.
The most important features of a high-value precision-forged Wusthof knife, such as the Wusthof Classic 10-Inch Cook's Knife, are the following: it is designed to be remarkably sharp; it has a long-lasting and durable cutting edge; it comes with superior resistance to stains, and it incorporates a knife-edge that can be easily restored.
How Does the Wusthof Classic 10-Inch Cook's Knife Handle?
From bolster to the full tang, this whole chef's knife is designed to be a harmonious unit in order to produce remarkable balance, strength, comfort and safety. The knife's synthetic polymer handle is triple-riveted to the entire tang and as such, the knife is crafted for durability and contoured to produce a comfortable grip, and furthermore, the handle is attached to the tang in a flawless way to give a perfectly hygienic fit.